Are you looking for an option beyond Paint.NET? Do you think Photoshop is too complex an application for your needs, or is there no budget to pay for a subscription? Regardless of each case, the Web offers several free image editors, and one that was updated a few hours ago is FireAlpaca, very useful for those looking to make basic edits or draw freehand.
The phrase says that a bad worker always blames their tools, but neither can we deny the fact that those tools should be appropriate. In the world of image editing, Photoshop remains the number one choice because it has delivered everything professionals need consistently over the years. Now, I want to make a certain emphasis on the word "choice. " Photoshop is not the only program with its features, and in many cases, the user does not even need them all. That makes us travel the territory of software a little more "humble" in the eyes of an expert, but definitely complete for the rest of us. That said, let's place FireAlpaca.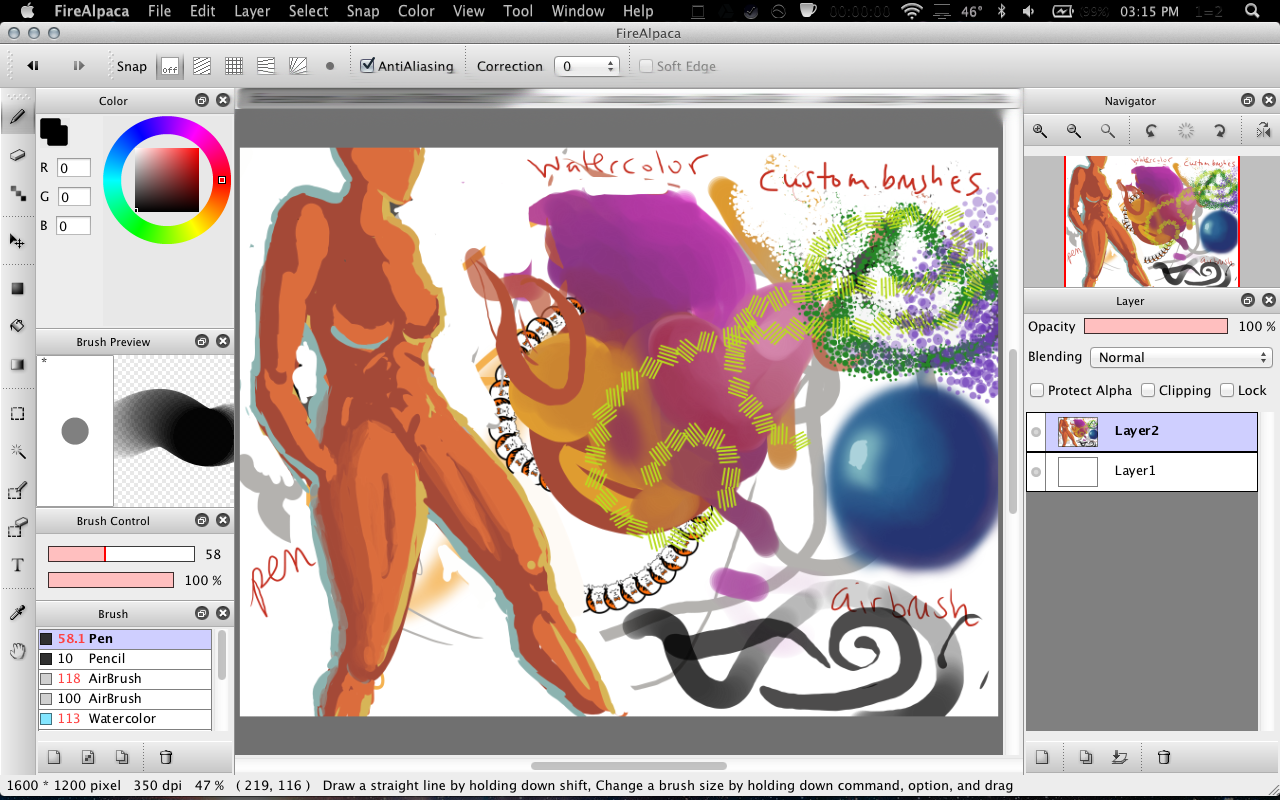 FireAlpaca is a free tool from Japan compatible with Windows and OS X, whose functions are focused on creating illustrations. Needless to say, all options to cut, paste, change brightness/contrast, edit layers and modify their levels of transparency are available, however, the strong point of FireAlpaca lies in their brushes. Some already come pre-defined from the factory, but the user has the possibility to take them as a base to create a new one, or simply customise it. The FireAlpaca interface is not so intuitive at first and requires a few minutes of pre-scan.
Another detail is that FireAlpaca provides support for ten different languages, among which fortunately appears Spanish. Its developer emphasises that FireAlpaca will be free "forever" (apparently the project has several sponsors), and its installer is clean, with no foreign modules or adware. A curious fact is that several tutorials on FireAlpaca point towards Tumblr and DeviantArt. It is seen that several artists in those networks adopted FireAlpaca, and began to share several of their tricks. Do not forget to try it.
Website: Link